PURVOTTANASANA
EXHALE. Place hands flat on the floor behind the buttocks, with the fingers pointing at the hips.
INHALE. Raise the hips up in a platform pose, as in A. If too intense bend the knees as in B, or stay on the floor as in C. Head all the way back. STAY HERE FOR 5 LONG DEEP BREATHS
EXHALE. Release the hips down. VINYASA.
COMMENT
Be in a direct line between the shoulders and the hands. Point your toes, and try reaching the floor.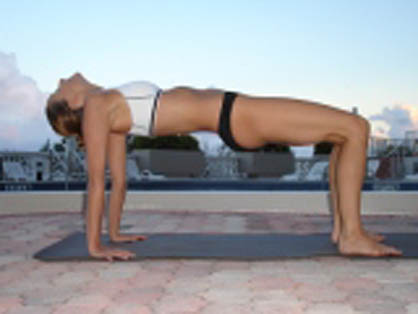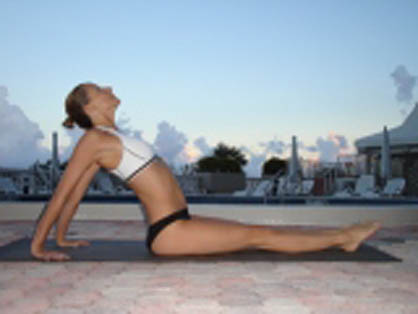 Ashtanga Yoga Table of Contents
Surya Namaskara / Sun Salutation
Standing poses
Primary Series

Kukktasana
Baddha Konasana B
Upavishta Konasana B

Intermediate Series
Finishing Series
Poster To Go