The condition of the thyroid gland, either hypothyroidism, subclinical hypothyroidism, Hashimoto, or other conditions of the immune system represents for most people years of symptoms with numerous doctor visits and a lot of frustration. Many symptoms are labeled as general and considered as part of aging. In the early stages specially the person looks healthy, which increases frustration as is often labeled as hypochondriac.
The development of the disease is gradual. Symptoms become more noticeable over the months, or even years, although in some cases, the disease can be triggered in a few months.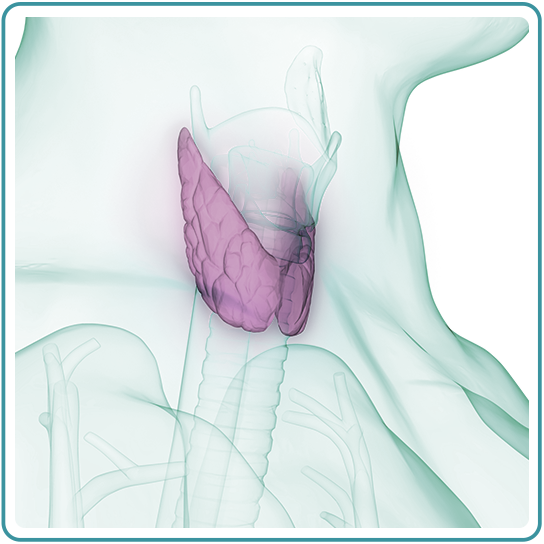 Learning to identify patterns of this affliction is of paramount importance as it is easier to recover in the early stages when symptoms are mild and moderate than when they become more severe and limit the person's life. The problem is that if left untreated over time, the symptoms get worse.
It is very encouraging to know that this disease is reversible. There are many people who have managed to completely reverse it or to at least reduce their symptoms quantitatively and now they enjoy their life and feel themselves again.
In my Thyroid, The Spark of Life program you learn what to do exactly and how to implement it. Which sounds simple in principle. The problem is that there is a lot of information and it becomes difficult to navigate that sea of knowledge. To be able to discern what it is real from what is not. For this reason, this program outlines step by step the way forward. It is a very complete program because it brings the wisdom of our Western medicine and the ancestral teachings of Yoga. It's a program designed to empower people with knowledge and tools so they can take charge of their health and feel full and healthy again.
This program has been a lifesaver. I dealt with stomach pain, fatigue, joint pain, and other symptoms related to thyroid problems for many years. I received traditional medical support for at least three years. However, even when the signs were improving, there was always a lingering sensation that it was not entirely over. This is a holistic program. It helps you correlate random and consistent symptoms with the thyroid and offers information about traditional solutions in conjunction with yoga philosophy. For me, it was the perfect match. I become even more knowledgeable about my condition and how incorporating yoga has helped me improve my life quality. I highly recommend it for those who are tired of knowing that there is something wrong, but traditional approaches felt short to get back to where you were.

Lizeth B
The program
A Holistic program designed for hypothyroidism, subclinical hypothyroidism, Hashimoto, or other conditions of the immune system. This program is for people who want to be in charge of their health and vitality. It is designed step by step and focused on the action, but also explaining why each intervention. This plan is like no other because it includes the teachings of Kundalini Yoga that specializes in balancing the glandular system and strengthening the nervous system.
Indra
Hi, my name is Indra Kaur, and for the past two decades I have dedicated my life to sharing the teachings of Yoga and meditation. I am very enthusiastic about the miracles I have seen happen with these healing practices. Learning these tools and doing this work I have healed and continue healing myself while at the same time I have been in service to others. All this has happened in my life because of this profound healing technology called Kundalini Yoga and meditation. I believe that part of my purpose here in this lifetime is to bring what I have learned to others.
Over the years, I began to identify that many of the symptoms that the women attending groups and classes described had the same root, the thyroid gland.
In the women groups, in addition to doing yoga and meditation, the participants share their experiences in life. These include the challenges they have been through in the past or they are going through at that moment. These challenges can be of life in general, of your health, or of anything, since the journey of the soul always includes challenges. Sharing these experiences has always been very healing and a source of inspiration for all present. Some shared experiences are of triumph, others of suffering, and most of a mixture between the two.
It was also, how I was able to identify and bring to light that the root of all these symptoms was the same. When symptoms are seen separately, they can be blamed on age, or general health symptoms, so it can become difficult to recognize them. Specially in the earliest stages.
Symptoms such as chronic fatigue (even when sleeping more than 10 hours), depression, weight gain (without a significant change in the diet), cold intolerance, mood swings, anxiety, melancholy, digestive problems, low libido, panic attacks, excessive hair loss or thinning of the hair, menstrual irregularities, insomnia, dry skin, joint pains, fertility problems, etc.
These are some the symptoms that characterized an insufficiency of the thyroid gland. Basically, a condition that occurs when the Thyroid gland produces fewer hormones than it should.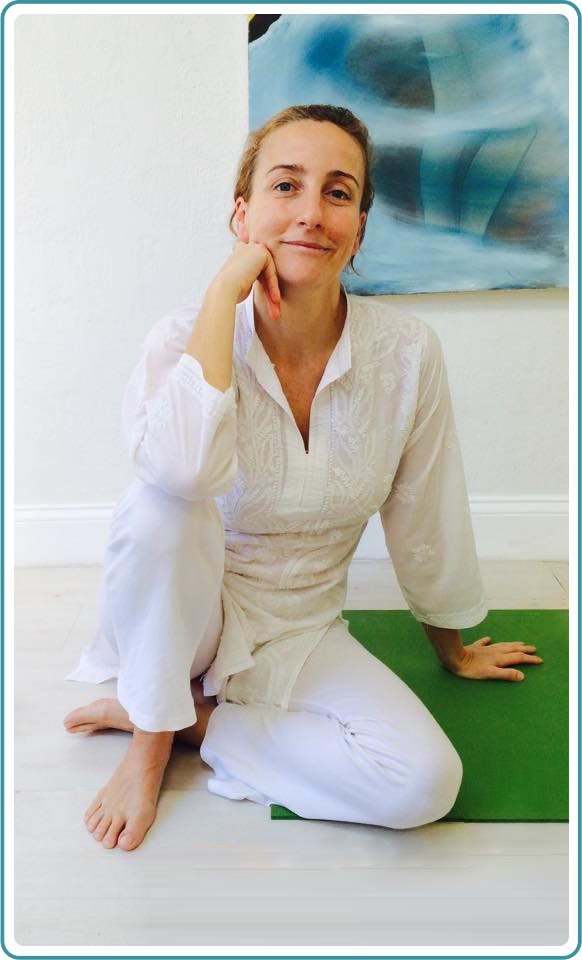 This condition affects 10 times more women than men. Another interesting fact is that studies estimate that 60% of people with this condition do not know it. Perhaps it is because in most cases symptoms develop gradually and go unnoticed for years, or because in symptoms such as depression, gastric problems, or fertility problems they almost never connect to the thyroid gland and other possible causes are sought first.
For this reason, I think it is vitally important to bring to light the symptoms of this silent pandemic that is affecting so many people in the world. Along with the guidelines to follow to empower the person with the knowledge they need to regain their health and vitality.
We must not wait for a depression to make us lose the joy of living, or having a serious nutritional insufficiency, or a miscarriage to realize what's really happening to us.
It is studied that 80% of the conditions of the thyroid gland correspond to hypothyroidism.
This program includes:
7 weeks focused on recognizing triggers, learning about practical solutions to eliminate them, and feeling better.
Daily implementation of the ancestral teachings of Yoga, breathing and meditation. Specific exercises for each organ and symptom.
Meal plans, recipes and shopping lists to start with a healing diet
Private group access to interact, connect, and ask.
Access to videos, PDFs and materials online for 6 months. Access to download the materials for use when you need them.
… and much more to support you on your journey!
Wondering if this is for you?
Are you feeling melancholy or depression? Wondering if you can manage to feel yourself again?
Have you gained weight without any significant changes in your diet or routine?
Do you feel powerless? Do you have to choose between going to the gym or working?
Are you having anxiety?
Would you like to have additional natural tools to conventional medicine that you can effectively implement and without side effects?
Are you losing an excessive amount of hair?
Do your nails break easily, have horizontal or vertical lines?
Your antibodies are too high, and you have no idea how to lower their levels?
Have you visited different doctors and specialists and were unable to find the solution to your problems? Do they make you feel like a hypochondriac?
Are you having digestive problems that came out of nowhere?
Keeping healthy after my long battle with my metabolism is key to my success during these times. When I first met Indra, I was 50 pounds heavier, losing my hair, having constant fatigue and joint pain. Throughout my lessons with Indra I slowly dropped my weight, got my A1C from 8 to 6.1 and slept a solid 8 hours. I have been able to keep off my weight for over a year now and I feel amazing. I first thought, I was just going to suffer for the rest of my life, but now I feel 20 years younger and ready to restart my life!

Susan L
If you recognize these symptoms… and you're ready to take control of your health, this program is for you!
The program is full of relevant information. You can start deploying your solutions right away. Don't wait!
Discover the connection between your lifestyle, diet, exercise, nutrition status, toxins and stomach viruses and your symptoms.
This program is designed to be an integral part of the journey to your healing. You will have access to all the tools to deal with your illness with understanding and without fear.
Stop fighting hopelessness and take control of your health with all the tools and knowledge that is made available to you right now.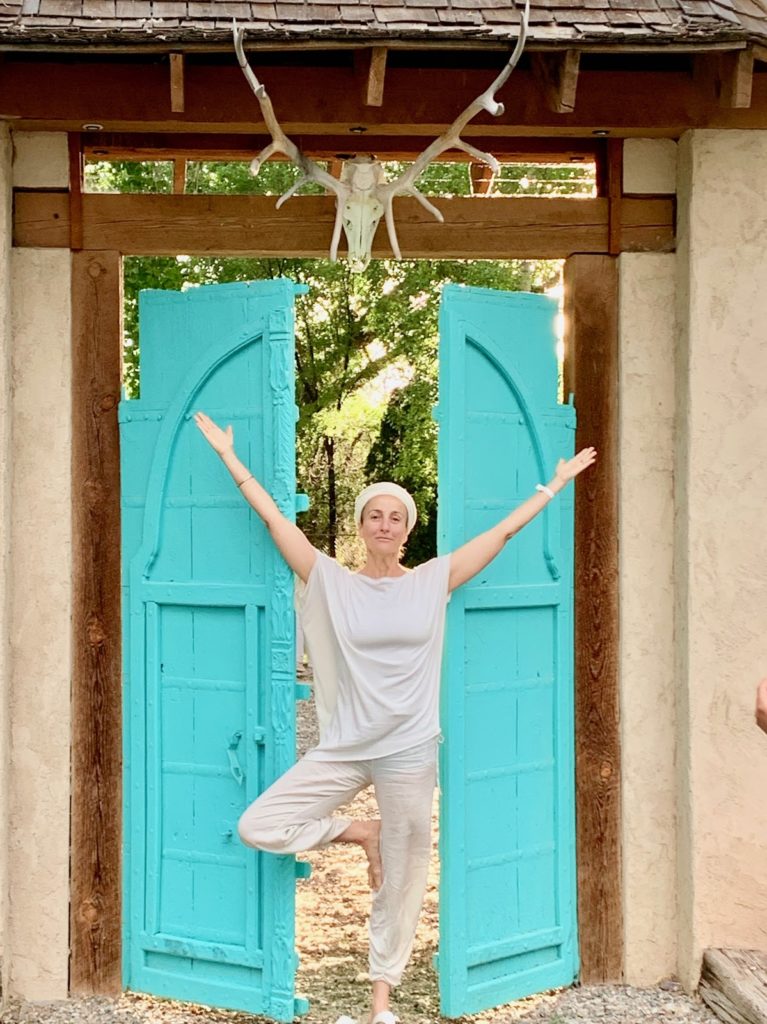 Can I afford it?
Health shouldn't be a luxury. Many people have spent thousands and thousands of dollars on consultations with specialist doctors, copayments, and medicines without improving their health.
Functional medicine doctors specializing in the thyroid gland are few and expensive. This program offers you the most valuable and least expensive way to recover and regain your health and vitality in a simple and effective program. If other people have been able to regain their health, so can you. You just need a step-by-step guide that will give you the understanding and tools to achieve it.
Don't wait till you feel worse. Take proactive action in recovering your health. Don't let your symptoms get worse over time.
The meal plan will help you realize where your nutritional deficiencies are coming from. There are people who are very well informed after years of searching and studying, but who, however, do not have an action plan. This is your plan!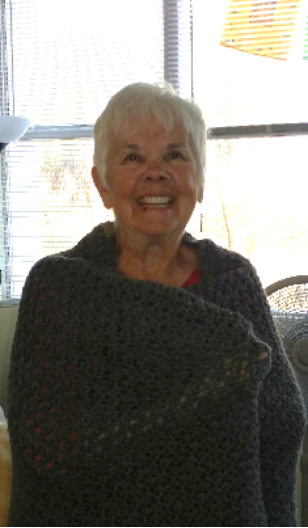 I am almost 80 years old and always thought that my hair, forgetfulness and acid reflux was all because of aging. I thought I was too old to find a solution. I did not want to see a medical doctor who would either put me on a bunch of pharmaceuticals, so I was looking for more answers. Indra's program explains the process in detail, and I have been able to resolve or lessen one symptom at a time. I currently feel amazing and I have been blessed to throw the antacids out and be able to remember more. I know that aging is a process, but I want to do it as gracefully as possible.

Linda M
Even if you've been on this journey for a while – and tried "everything" out there – my program can help.
It is very difficult to live depending on professionals. This program is designed to reduce patient dependence on professionals. It'll save you time and money.
There aren't even that many professionals who specialize in the thyroid gland. Not to count, at least more than 10 consultations are needed with a functional medicine professional to reverse this condition.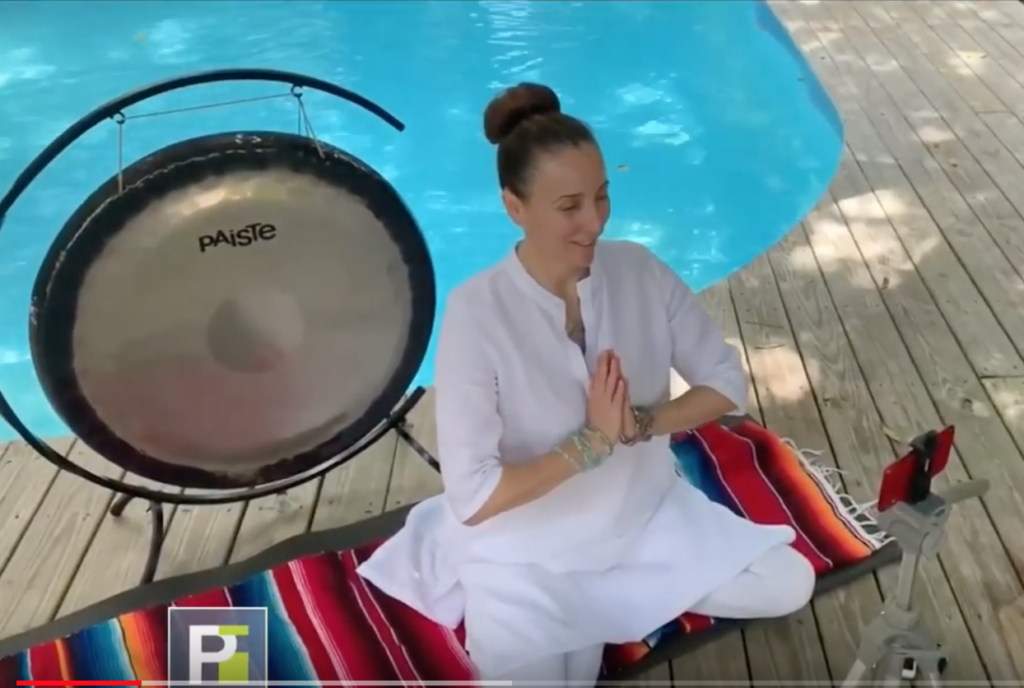 The price of the whole course is less than the price of a session with a functional medicine professional.
This program will help you not only improve your health, but also how to best use your doctor, although your doctor is not trained in functional medicine. You will have the information to which type of tests you need, such as interpreting them, information from professional laboratories where you can on your own take additional tests if you wish. You will receive information about which minerals and vitamins are essential for proper functioning of the thyroid gland. In addition, to learn how to apply the holistic part of Yoga and meditation. Whether it's treating your panic attacks, anxiety, muscle aches, balancing your adrenal glands, or refreshing your liver.
Feel the happiness and peace of having the knowledge and tools to take care of your own health!
This is where my program comes in…
Program information
Holistic Program
Specific yoga, breathing and daily meditation program to restore balance and physical and mental balance.
Information
Video presentations, Power Points, PDFs, Handouts, Quizzes, and other tools to guide you on your way.
Diet
Prescriptions & Diet to relieve inflammation, pain, and other symptoms caused by autoimmune conditions.
What foods help and which hurt.
Foods to cleanse and refresh the liver.
Choose the right supplements.
Discover the most common nutritional deficiencies in people with hypothyroidism and Hashimoto.
Information about the most effective supplements to decrease antibodies.
Access to medical studies carried out.
More
Information about which tests to be performed and how to interpret the results.
Daily email with the objectives of each day to support you on your way.
Access to a private group where you can connect, exchange experiences and information, and ask questions or doubts.
Participants are asked to spend a space of 1 hour a day for their Yoga & Meditation practice & an additional 15-20 minutes to review the materials for that day.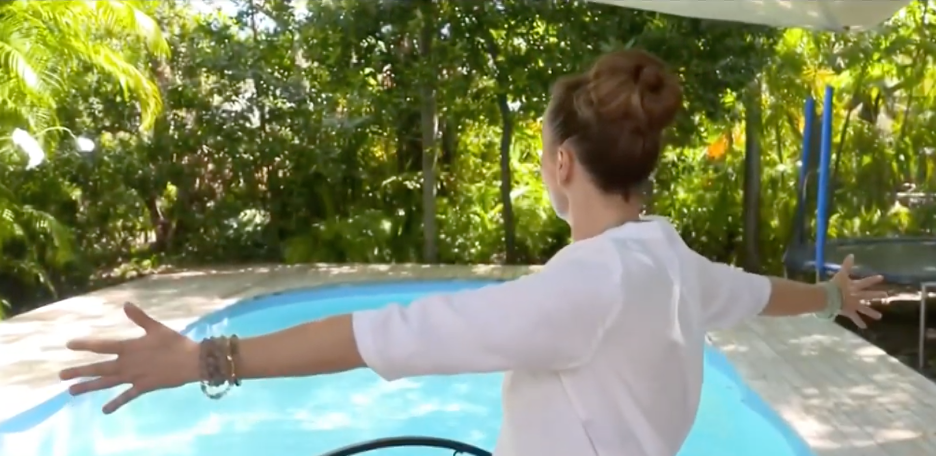 Increase your resilience. Your body can heal itself if given the right support. Discover that healing machine inside you. You don't have to face this alone anymore. Here are the tools and the knowledge. Get empowered and become an advocate for your health. Don't accept feeling bad in your life as normal. Heal your symptoms. Identifies triggers. Reduce your anxiety and body pain. If you don't take care of yourself, who's going to do it?
Frequently Asked Questions about the Program
I've never practiced Yoga or meditated. I'm not even very flexible. I don't know if I can do the exercises.
The program is designed for all levels. Alternative positions are given where appropriate. Exercise times can also be shortened and gradually raised to normal times.  
Meditations as well as breaths are explained step by step. No prior experience is required. Practicing meditation will give you the ability to develop a neutral mind. Maybe one of the best gifts you can have in life. You also don't need to sit on the floor. You can do it in a chair. The most important thing is to have a straight back to maintain the flow of energy and attention. 
Can I do the program if I am vegan or vegetarian? 
The program incorporates a variety of foods, diet,  recipes, and nutritional supplements. It explains the most  useful diets for  correcting thyroid gland insufficiencies. Many times, changes in a person's diet need to be implemented, as the current diet is not adequate. There are people who are tired of feeling unwell and prepared to implement the necessary changes immediately to regain their health. But not everyone can or is willing to implement these changes immediately. So,  we ask for mental flexibility and patience with oneself. Some people have been successful in dealing with their resistance to dietary changes gradually. Implementing things little by little and gradually eliminating what hurts them. There are sources of  plant-based protein that can be implemented. Keep in mind that the recommended diet is designed to help your liver, adrenal glands, nutritional insufficiencies, toxins, intestinal infections, etc.
Can I make modules at a slower pace?
Yes. You will have access to the program for six months afterwards. Also, you can download the materials to your device to access them at any time.
What type of thyroid gland insufficiency is the program designed for?
The course is designed for  Hashimoto, hypothyroidism, subclinical hypothyroidism,  and is also for other autoimmune conditions, such as celiac disease.
Is there information about supplements and medications in the program? 
Yes. Supplements as well as medications are of paramount importance. There are very specific nutritional deficiencies to this condition and supplementing those specific ones in their proper doses are very effective for relieving symptoms. The most commonly used drugs, their dosages, and the most effective new alternative therapies will also be discussed.
When does the program start? Can I start whenever I want? 
The course is open for enrollment at this time. We start  on January 21, 2121. Although I will offer the course again, the price may be higher. If you decide to enroll in the course now, you will have access to the course for six  months with the option to download the materials.
My TSH is 4.5 but I have the symptoms described here. Is this program for me?
Yes. In the program you will learn that 5 stages differ within this condition. From the mildest to the most severe. Mild symptoms begin to appear when TSH levels are within the stipulated normal values. It's called subclinical hypothyroidism. 
However, TSH levels are not the only ones when determining what stage you are at. Let's see.
You are considered to be in stage 2 of thyroid disease when:
A person has normal TSH and elevated thyroid  antibodies
You are considered to be in stage 3 of thyroid disease when:
The person who has elevated TSH with normal T4/T3, with or without thyroid antibodies.
You are considered to be in stage 4 of thyroid disease when:
A person with elevated TSH and T4/T3 goes down regardless of whether he or she has thyroid antibodies or not. 
You are considered to be in stage 5 of thyroid disease when:
the person progresses to other types of autoimmune disease. 
The course focuses on reversing and slowing/stopping the progression of the condition at all stages and is appropriate for all levels of thyroid disease.
Thyroid -The Spark of Life Program
$495.00
Disclaimer: This is a digital product only. All content is delivered through the online portal. These statements have not been evaluated by the Food and Drug Administration. This product is not intended to diagnose, treat, cure or prevent any disease. The information contained in this document is for informational purposes. Please be sure to consult your doctor before taking this or any other product. Talk to your doctor for any health problems or before starting a new program. The 'Thyroid – The Spark of Life program is a 7-week program designed with all the tools and knowledge needed to identify and address the various symptoms of hypothyroidism, Hashimoto thyroid disease. The goal is faster improvement and empowerment so that the person can take charge of their health.