SURYA NAMASKARA A/ SUN SALUTATION A
Start at SAMASTHITI. Place both feet together. Seal the inner leg. The spine is straight and long. Engage the Bhandas. Place the arms by your side. Gaze forward or at the tip or your nose. Breathe deeply.
ONE – EKUM: Inhale. Bring both arms up. Place the palms together. Look up at your thumbs.
TWO – DWI: Exhale. Fold forward, forehead to the knees. The abdomen is completely in. The hands are flat on the floor. Look at the toes.
THREE – TRINI: Inhale. Lock half way up. Straighten your spine as if you were going to do a back bend. Lean forward slightly.
FOUR – CHETURI: Exhale. Walk or jump back into push-up position. You may stay in the push-up or lay down on the floor.
FIVE – PANCA: Inhale. Straighten the arms. Push your chest out. Look up and back. The knees are straight and lifted. Point your toes.
SIX – SHAT: Exhale. Push the hips up into Downward facing Dog. The heels are on the floor. The chin is towards the chest. Look at your belly button. The knees are straight, the knee caps lifted. The abdomen is in. Engage Bhandas. STAY HERE FOR 5 LONG DEEP BREATHS, AROUND 20 SECONDS
SEVEN – SAPTA: Inhale. Jump or walk back. Straighten your knees. Go half way up. Lengthen the spine.
EIGHT – ASTOE: Exhale. Fold forward, forehead or chin toward the knees. Look at the toes.
NINE – NAVA: Inhale. Reach all the way up with the arms up. Look at your thumbs.
TEN – DESHA: Exhale. SAMASTHITI.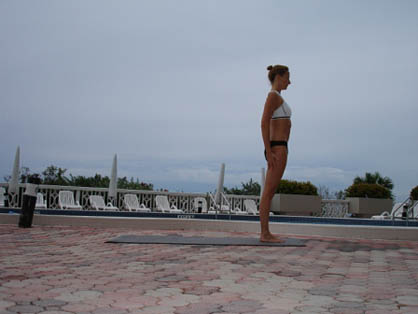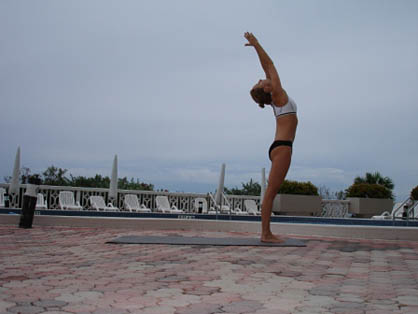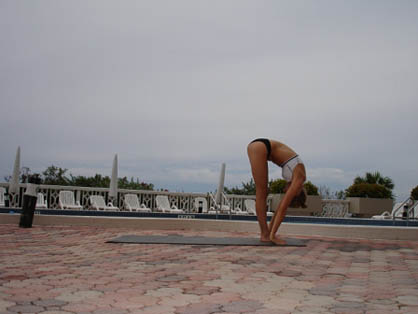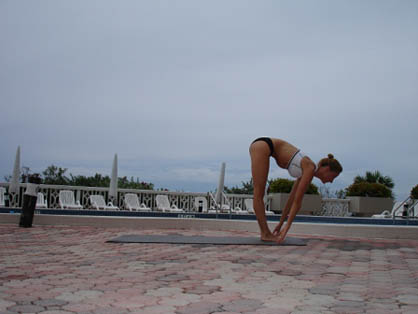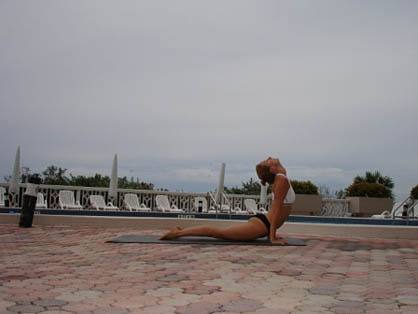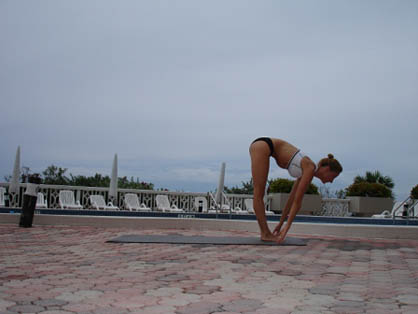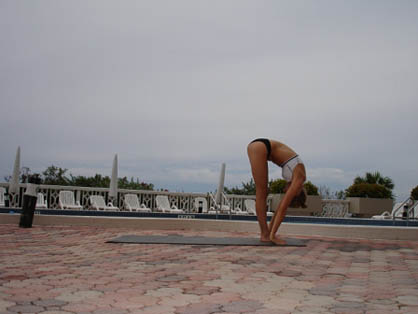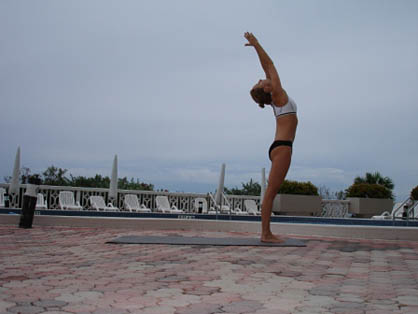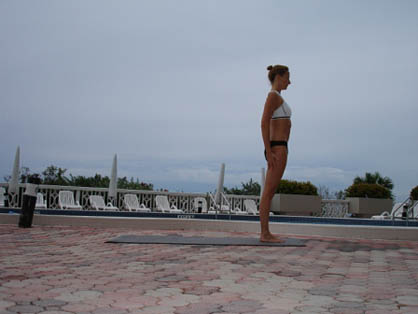 Ashtanga Yoga Table of Contents
Surya Namaskara / Sun Salutation
Standing poses
Primary Series

Kukktasana
Baddha Konasana B
Upavishta Konasana B

Intermediate Series
Finishing Series
Poster To Go