UTTHITA HASTA PADANGUSTASANA C
EXHALE. Grab the feet with both hands, as in A, or bend the leg and hold it with both hands bellow the knee with the hands interlaced, as in B.
STAY HERE FOR 5 LONG DEEP BREATHS
INHALE. Lower the leg. Keep the grip.
COMMENTS
Keep the torso straight while bringing the leg towards your chest. This Asana it's skipped from the primary series. May be because, it also appears in the advance series. You can also repeat Utthita Hasta Padangusthasana A.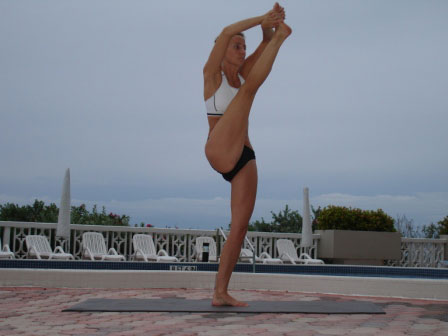 Photo A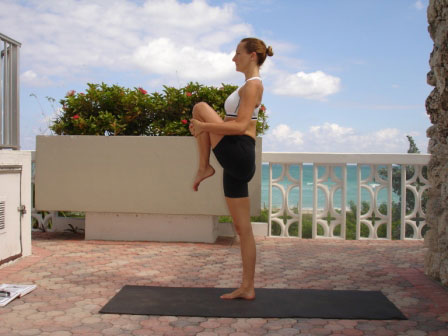 Photo B
Ashtanga Yoga Table of Contents
Surya Namaskara / Sun Salutation
Standing poses
Primary Series

Kukktasana
Baddha Konasana B
Upavishta Konasana B

Intermediate Series
Finishing Series
Poster To Go