DIFFERENT TYPES OF MEDITATIONS
BUDDHIST MEDITATION
ZAZEN MEDITATION
TRANSCENDENTAL MEDITATION
VIPASSANA MEDITATION
KABBALAH MEDITATION
MANTRA MEDITATION
SUFI MEDITATION
DZOGHEN MEDITATION
CHAKRA MEDITATION
BUDDHIST MEDITATION or MINDFULNESS MEDITATION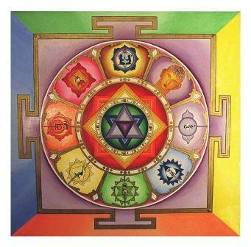 The Buddhist meditation, also known as Mindfulness meditation is about keep the mind fully focused in the present moment. No past, no future, no mental connotations, just present, here and now.
Our mind is one of the best tools we have but the lack of knowledge on how to use it makes us slaves of our mind. Most of the people unfortunately do not disassociate themselves from the mind stuff.
Buddha says our mind is like a chain of reactions and desires, and is because we catch ourselves in this downfall of reactions we miss experiencing the true meaning of life.
I.e.- When eating an apple, our mind can say