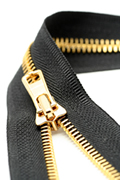 Each time that we speak of detachment, we have the tendency to associate it with something material like money. However, it is very difficult to associate this with our feelings or our goals in life. It is very difficult to put into practice the act of detaching ourselves from our feelings. The truth is that there is no differences between one and the other. Our affections are as unstable and passing as any object.
This is not to say that we should cancel our feelings. Without feelings we are nothing, we are dead people. We have the right to feel, accepting that there is no eternal feeling nor are feelings constant or endless. We do not need, for example, "to love someone" to live, not in the same way that we need to eat or breathe. We were able to live before feeling love for someone.
To say "I can't live without you" or "if you go, I'll die" is an enormous conceptual error. Do we love because we love, or do we love to cover our emptiness? Are we having feelings of love or of need? They are not the same thing.
In life, we do not need to be attached to a need. As we already explained, it is not a matter of living without feelings. We should love and have feelings toward other living beings or goods, but we must know that in the same way they came to us, they can stop existing or go away at any moment. This can be fundamentally applied to our expectations and illusions. Illusions are like lakes that don't let us see the reality such as it is. Do not reject your feelings. You should enjoy them but maintain your conscience in the present moment.