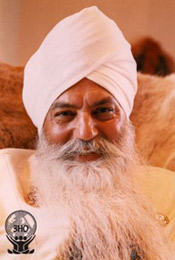 For the month of May only, take a handful of whole cloves and soak overnight.
First thing the morning when you brush your teeth, take 3-4 spoonfuls. (Don't overdo it).
"It will save you from a lot of virus diseases. The month of May breeds viruses. Your ears, nose, throat would be all right. Symptoms will almost not appear (later in the year). If you do it every year, you would never fall apart.".—Yogi Bhajan
Please note: This is an herbal yogi preventative remedy. It does not replace the expertise of your doctor when you are ill.
I have received some questions, so:
After one night of soaking, strain out the cloves and just take the water–do not eat the cloves.
Keep in glass jar in frig.
If to a strong, add more water, or just use 1- 2 Tablespoons of cloves in one cup of water.
You may need to do a new soaking of cloves once a week, just for the month of May.
Sat Nam!