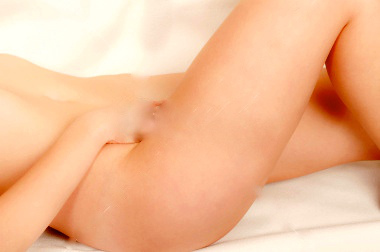 That's how Ramana Maharshi referred to all our 'must do' lists. He, as well as many others, emphatically encouraged us to stop making our lives miserable with these self-imposed lists. For many of us, it is accustomed to do one at the beginning of each year and this new way to look at it, challenges that.
One may ask, "If I don't make a list of the things 'I must do' or ' I should do' how I'm supposed to move forward in the direction that I want?" This is where I found the exercise that Louse Hay proposes liberating and powerful. This exercise is easy. The only rule is that you have to be honest with yourself.
EXERCISE – I SHOULD 
From the book 'You can heal your life' by Louis Hay
1-Begin by writing on a top of a piece of paper the words 'I should'.
2-Then proceed by listing several ways to finish each sentence.
Some people find difficult to begin, and some have so many things to write.
3-When you are done, read each sentence beginning each sentence with 'I should'. As you read each one, ask yourself 'why?'
The answers that may come out are interesting and revealing, such as 'my mother said I should' 'because I'm afraid not to' 'because I have to be perfect' 'well, everybody has to do that' 'because I'm too lazy, too short, too tall, too fat, too thin, too dumb, too ugly, or too unworthy.
These answers show were you are stuck in your beliefs and limitations. Louis Hay believes that 'should' is one of the most damaging words in our language and that every time we use the word 'should' we are in effect saying we are wrong. You are either wrong, or we were wrong, or we are going to be wrong. She proposes to erase once and for all the words 'I should' from our vocabulary and replace them by 'I could'.  L. Hay says 'could' gives us choice and we are never wrong.
4-Then re-read the list one at a time except this time begin each sentence by saying 'if I really wanted to I could' and as you finish each sentence ask yourself 'why haven't you?'
The answers may come out now are completely different, such as 'I don't want to', 'I'm afraid', 'I don't know how', 'because I'm not good enough'. Some people give themselves such a hard time for years for something they never wanted to do in the first place, or they criticize themselves for something that someone else said they should do. Look at all the people that force themselves to a carrier they don't like; only because their parents said they should become a dentist or a teacher. How often we felt inferior because we were told we should be smarter or richer, or creative.
5-What is in your 'to do list' that can be dropped with a sense of release?
We notice that many of the things we thought we should do are things we don't want to do just because we were only trying to please others. So many times we do this because we are afraid, or we feel we are not good enough. We start the process of releasing the feeling of being wrong because we are not feeding in someone else's standards.
I found this exercise enlightening because it brings light and truth into anyone who dares to do it sincerely. I am certain it will bring truth and clarity into your life too.
 Indra Kaur
I would love to hear from you. Your comments are greatly appreciated =)