The 7 Day Cleanse

Includes:
• 7 Days of Kundalini Yoga & Meditation Live & at home
• "Cleanse & detoxify" 2 full days class & lecture included Alkaline, Vegan lunch for both days.
• 2 Acupuncture Sessions
• Guess speaker- Working with the emotions through "The Works" by Byron Katie
• The Cleanse Guide book with detail to do list & alkaline food list
• Chinese Herbs, Teas, and Supplements
• and Lots of Love
The 7-Day Cleanse
Program Cost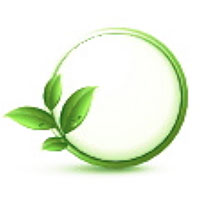 $685 (after April 22nd)
$645 (before April 22nd)
Or Two equal payments of $322.50 1st payment at registration, 2nd payment the first day of the program.
Register Now
| Product | Quantity | Price | Amount |
| --- | --- | --- | --- |
| The 7 Day Cleanse holistic program. After April 22nd | 0 | 685.00 | 0.00 |
| The 7 Day Cleanse holistic program. Until April 22nd | 0 | 322.50 | 0.00 |
| | | | |
| All prices are in US Dollars | | Total | 0.00 |
*PLEASE NOTE THAT COURSE FEES ARE NON-REFUNDABLE
About the Cleanse
This Cleanse program is not for pregnant, or nursing women. Not for people with a serious life threating condition.
This seven day cleanse is not a crash diet, or liquid fast. During the program we will eat healthy alkaline food and encourage a healthier eating, and living.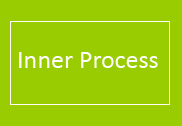 This is a holistic Cleanse, which combines Kundalini Yoga, breath control, acupuncture, meditation, alkaline healthy food, Chinese herbs, and vitamins. Using all these techniques together will allow us to work at three levels; physical, emotional, and spiritual by not only releasing physical toxins, but also emotional, and physiological blockages.
As a result, emotions such as anger, fear, memory lost, old lies, anxiety, etc. will have the opportunity to be transform into kindness, gratitude, inner trust, and peace. Our goal is to give you a new fresh start by purifying the body and mind.
Every Yoga set and meditation has been chosen carefully depending on the organ we are working that day. As part of the Cleanse you have included 2 acupuncture sessions with Dr. Rafael Perez, Chinese Herbs, Vitamins, Teas, 7 Days of Yoga & Meditation, 2 full days of workshops with lunch included, guess speaker Ram Giri, and the Cleanse Manual.
We will begin this process on the first and second day by decreasing acidity and increasing alkalinity levels in the body with an alkaline diet, pranayama, Chinese herbs, and specific Yoga sets in order draw the toxins from the bloodstream.
Our third, fourth, and fifth day will be focus on the spleen, and the liver mainly. In China the liver referred as the 'lifeline'. These three days are an essential part of the Cleanse, physically, and emotionally. Physically we will be working at a cellular level. Emotionally we will be working on anger, and stress. We will support the liver, and all it's ripple's effects on the body, it systems, and organs with a special diet, acupuncture, specific Yoga sets, pranayama, and meditation. On the sixth and seventh day the detoxifying process deepens by following a 'mucus-less diet'. We will only eat greens. At this stage we will target the lungs, colon, and skin.
On the seventh day we will have a master class with an amazing healing meditation to balance and seal the effects of the Cleanse.
Schedule
| | |
| --- | --- |
| SATURDAY | |
| 10 a.m.- NoonNoon–1:00 p.m.1:00 p.m.- 4:00 p.m. | Welcome & Cleanse Manuals & BoxesLunch (included)Workshop |
| SUNDAY | |
| 9:00 a.m.–NoonNoon–1:00 p.m.1:00 p.m.–4:00 p.m. | WorkshopLunch (included)Workshop |
| MONDAY | |
| 7:30 a.m.– 8:40 a.m. | Workshop |
| TUESDAY | |
| 7:30 a.m.– 8:40 a.m. | Workshop |
| WEDNESDAY | |
| 7:30 a.m.– 8:40 a.m. | Workshop |
| THURSDAY | |
| 7:30 a.m.– 8:40 a.m. | Workshop |
| FRIDAY | |
| 7:30 a.m.– 8:40 a.m. | Workshop & Special healing group meditation |
The above schedule is subject to change at the discretion of the teachers.
Teachers
INDRA KAUR
Indra Kaur has been teaching Yoga and meditation since 2000. She has studied under the guidance of Yogi Bhajan and Pattabhi Jois. Indra and her husband are the founders of http://s3cr3ty0stg2.wpengine.com and http://www.studio.thesecretsofyoga.com.
She specializes in a wide range of Meditations and Yoga"s such as Kundalini, Ashtanga, Hatha, and Pregnancy, and offers group seminars and workshops as well as weekly group and One on One Yoga and meditation classes.
She attends and assists with many workshops and events including Summer and Winter Solstices, Healthy Lifestyles, Nutrition and Spiritual workshops with 3HO (Yogi Bhajan), Brian Weiss, Yoga Nidra, Macrobiotic Food, Anthony Robbins etc. You can contact her at: [email protected]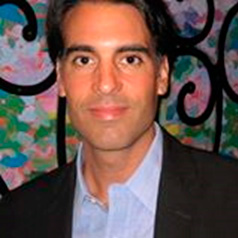 RAFAEL PERZ AKA HARPAL SINGH
Acupuncture Physician, Certified BodyTalk Practitioner
Dr. Rafael Perez has a Masters of Science in Oriental Medicine (MSOM) and bachelors in Health Science. He has performed thousands of treatments addressing many different conditions. He will be the one treating each individual.
For the last 15 years Rafael has received formal training from various renowned teachers in Kundalini Yoga, Philosophy, energetic healing and other health and wellness modalities. Rafael is a certified Kundalini Yoga Instructor having received training at the home of Yogi Bhajan in Anandpur Sahib, India. He is also a Reiki practitioner attuned and trained by Master Reiki Trainer Sangeet Kaur of The Healing Source in Phoenix, AZ. Rafael has as received additional training in Japanese Meridian Therapy and Dr. Tan Balance Method. In order to better help his clients, Rafael studies and practices The BodyTalk System and is a Certified Bodytalk Practitioner. http://www.lracupuncture.com
RAM GIRI BRAUN

An engaging speaker, Ram Giri weaves together accounts of his own personal inner journey and his travels around the world with stories rooted in ancient wisdom to inspire in his audience an enthusiasm about their own spiritual quest. He has a great gift to make complex issues easy to understand – which empowers his listeners to reach for their own truth.
His deep compassion, knowledge and over 40 years of extensive worldwide, inter-disciplinary experience allow him to inspire audiences to reach for lasting freedom from suffering with the most practical, profound and direct approaches to self-healing and wholeness.
Ram Giri offers group seminars and workshops as well as one-on-one spiritual mentoring and coaching, nationally and internationally. His one-pointed mind and heart's focus has been, and continue to be, no other than the pursuit of the end of suffering and the realization of one's true Self. http://skillsforawakening.com/solutions/heartsourcing/