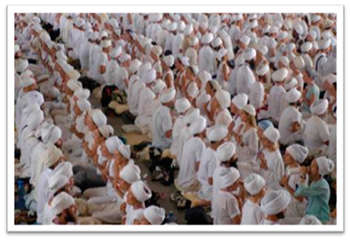 40 DAYS YOU CAN DEVELOP OR CHANGE A NEW HABIT.
TAKE THIS TO THE NEXT LEVEL AND…
90 DAYS WILL RENEW ALL OF THE BLOOD CELLS IN THE BODY AND THE NEW HABIT WILL BE MORE INTEGRATED.
DO YOU WANT MORE?
120 DAYS WILL ADAPT THE SUBCONCIOUS MIND TO THE NEW PATTERNS.
WOULD YOU LIKE TO MASTER IT?
1000 DAYS WILL MAKE YOU MASTER IT.
TWO RULES
RULE #1:
If you decide to increase the time of your meditation, you cannot return to the previous time.
I.e. – Let' s say that you are doing a meditation for 3 minutes every day (for 40-90-120 or 1000 days), and later decide to go up to 7-11-22-31-62 minutes. Once you increase the time, you cannot go back to 3 minutes. You must stick with the new time.
RULE #2:
If you miss one day, you have to start over again.
---
Hatha Yoga Table of Contents
Balancing Postures
Backward-Bending Postures
Twisting Postures
Abdomino-pelvic Exercises
Forward-Bending Postures
Hatha Yoga Routines