Summer is almost here and everyone wants to feel great, and look great, and the extra pounds accumulated during the last months don't help now. There is not doubt how good it feels to be lighter and to look great in the summer clothes, including the last year's bathing suit.
There are many things that the Yoga technology has to offer. In this issue we are going to share some of the famous:
Yoga weight loss recipes
Yoga exercises to Loss Weight
A variety of different cleanses you can choose from depending on your body's needs.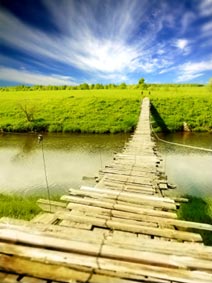 Even though this is the best time to give the body a rest and do a fast. You should keep in mind the following:
A woman shouldn't fast on only liquids for more than 1 day. If so, she takes the risk to set off balance the pulse at the navel point, and that will set off balance the rest of the body, because is in connection with the pituitary glands, pineal gland, breast, and so on.
She can do it with professional help if is required for her health.
The navel point is located in the third Chakra, Manipura Chakra, and is your core, your center, where the person keeps her/his emotional stuff. There is an old said in India that it says when Manipura chakra is out of balance there is no medication can bring the body back to health until Manipura chakra is back in balance.
Yoga weight loss recipes
THE YOGI'S WEIGHT LOSS MONODIET
Makes 4 servings
4 or 5 zucchinis, unpeeled
4 celery stalks
1 cup parsley leaves
1 spring of mint
Coarsely ground black pepper, to taste
¼ cup nonfat cottage cheese per serving
Wash, dry, and take ends off zucchinis and celery. Wash and dry parsley and mint. Steam zucchinis and celery for 15 minutes or until soft, then puree in a blender with parsley, mint, and ground black pepper. Serve with nonfat cottage cheese.
Eat only this foot for 40 days. Eat as much as you like, but no more than three times a day. Besides helping to loose weight, this diet is excellent for cleaning the intestines and clearing your skin. You may also drink Yogi tea with this monodiet.
Yoga exercises to Loss Weight
WEIGHT CONTROL
The exercises in each lesson are done for 5 minutes, follow by 5 minutes rest, and repeat 4 times.
The intention is to create pressure in certain organs to break down the inner layer of fats.
A thin person will find benefits in this set too because increases the circulation, and while the fats layers break down the healthy tissue becomes stronger.
For optimum results a healthy diet must be followed.
DIAGONAL STRETCH- TANTRIC SUDRA SIDDHI (For the whole body)
Lie on the back. Place the right hand under the neck. Bring the left arm over the head. Place the left leg over the right. Keep the knees straight. Hold for 5 minutes, and then repeat to the other side.
Fasting Recipes
GREEN DIET
This is a rebuilding diet.  It alkalinizes the blood.
The benefits of an alkalinize blood are:
Strong the immune system
Clear skin
Well functioning and detoxify liver
Weight lost
Release of mucus
During 40 days only eat green foods (raw and/or steamed), salads, green vegetables (peppers, broccoli, Kale, spinach, avocados etc), sprouts, green olives, and mung beans.
If you are not trying to get rid off the acne you can add green fruits such as, honeydew, apples, grapes, kiwi, etc.
Yogi tea can be taken throughout this fast.
If you feel your body needs protein, once a week you can add a handful of nuts, and a portion of cooked grains, but do not over do it because it will go against the purpose of the fast, and it may cause indigestion.
When the fast is finish you should start adding foods slowly in this order. First add fruits, then grains, and the last dairy.