Have you ever struggled to reach a goal and once you attained it felt that you weren't satisfied?
Have you ever found yourself in a position where you had the house, the car, the title, the experience, and the knowledge and yet the desire for more – more property, more titles, a better position, more knowledge, and more experiences – hasn't stopped?
If so, you will find this article very interesting.
Krishnamurti tells us that there are many ways in which the being starts to disintegrate. When the being is integrated, the thoughts, feelings and actions are all ONE. Being disintegrated is the opposite with the thoughts, feelings and actions becoming separate.
One form of disintegration is envy, which may show up as competition. Krishnamurti calls it disintegration because separates "what is", from what one thinks he should be.
In his teachings, he explains to us how envy can start in a subtle way at a very tender age. For instance, we may see another child as being better looking than us or having better things or being in a better position. You may get jealous if another child surpasses you in class, has wealthier parents, or comes from a distinguished family.

Little by little, competition gives rise. You want to do something that distinguishes you like getting better grades or being a better athlete than other. You want to do more; you want to outshine others.
And as we grow older, the envy grows stronger. The poor envy the rich while the rich envy the richer. There is also the envy of those who have had experiences and want more experiences, or the envy of the writer who wants to write even better, and so on.
We can observe this desire to want more, regardless of whether it's more houses, more clothing, more experiences, or more of anything else. It's simply the instinct to acquire more and to accumulate that seems to have deep roots in most of us. Or if is not that, we may want to know more than others, which may be why we read much more than others. Or we may want to be close to people with high official positions, or be more spiritual and evolved than others, or more humble and virtuous than others, and so on.
" Have you not observed this in   yourself or in the older people around you?  Have you not noticed how the teacher wants to be a professor, and the professor wants to be the principal? Or how your own father or mother wants more property, a bigger name?" – J. Krishnamurti
Krishnamurti explains that through the desire to acquire more, the universal disease of envy and jealousy disintegrates us. This is normally an unconscious process. It is very difficult to notice this in oneself because the mind is the center of the envy.
By observing our thoughts we can notice that our minds work in comparative terms like "I am taller than…", "I am smarter than…", "I am faster than…", "I can explain it better, because I have more knowledge, more intelligence than…", and so on. Trying to imagine thinking without these comparative terms is difficult.
In the pursuit of more, of acquiring more, time becomes an issue. For example: "Now I am ugly, but in the future I will be attractive" or "Now I am poor, but in the future I will be wealthy". This continuous mental comparison can make us chronically unhappy.
We are commonly preached to by various religious figures and others that we have to practice contentment for what we are and for what we have.
But contentment is not the opposite reaction to envy or the act of acquiring. It is more vast, more meaningful.
Some people live in complete opposition to acquisition, like vegetables, without life, cultivating the opposite of what they are. Wanting to not acquire, they go to the other extreme and live with little or nothing. But in their desire for no acquisitions, they are cultivating exactly the opposite, also in the field of time, and the envy, because they want to be something.
Contentment doesn't come to you because you decide to be content. Rather, it happens when you understand who are you and do not pretend to pursue what you think you should be.
People believe they will be happy when they have this or that, whether it's nice things or achieving some position like sainthood or governor. Through the envy we pretend to reach contentment. Contentment is not satisfaction. It is something vital in us; it is the understanding of "what is". Krishnamurti says that if you start to understand every moment, each day, an extraordinary sensation of unlimited understanding will take over you.
He explains that if you are greedy, you should try to understand your greed instead of trying not to be greedy because the desire to not be greedy is another form of envy.
This has been the ideology for hundreds of years. Even the religious institutions preach based on acquisition. They have conditioned us to think in terms of "being better" and "being more", and in this way they make envy into something desirable. The mind is limited by envy, by the me, and the desire for things or virtues. The religious mind is not a comparative mind; it is a mind that understands completely the meaning of "what is".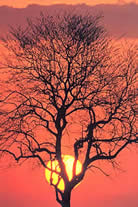 That is why it is important for us to analyze ourselves, so we can perceive how our mind works: the motives, the intentions, the desires, the constant pressure of wanting more that creates envy, the desire to acquire, and the comparisons.
Krishnamurti said that when we understand "what is", all these desires will end and we will know what God is.
Everyone needs food, clothes, and shelter. Only an unbalanced mind will say, "I don't need food". It's the same as wanting many houses, or any.
The body needs to be fed because it needs that energy to maintain itself. The problem is when one only wants to eat the foods that pleasure his palate. That is where Krishnamurti says the perversion starts.
The problem is not simple because most of us want other things beside the basic necessities of a little bite of food, clothes, and shelter. We want position, we want prestige, we want to stay closer to God, and so on. Furthermore, the desire to be someone or to be rich or powerful depends directly on the possession of things. Krishnamurti teaches us that if we stay in that state of dependency on things to become internally rich, we will never be internally rich. Instead we are creating the exact opposite.
In one of Krishnamurti's lectures, one person asked him if truth was absolute or abstract.
He responded by analyzing the question. He said that the mind wants absolute things, permanent things, things that the mind can cling to. That is why we say that God is permanent, or that truth is permanent. We want permanent relationships, properties, and virtues. We want things that cannot be destroyed, that do not die, and in this way we create permanence.
He explains that the truth is not something mysterious or far away, but something you discover day by day. If it were possible to accumulate, then it wouldn't be truth because it would hide behind the same spirit of acquisition.
The truth is discovered in every action and in each moment, trivial or transcendental, while listening to others and to ourselves, although our thoughts can be conditioned, and because of this limited. Being conscious of this will liberate the mind of the limitation.
 "Discovering that one is greedy, and discovering it for oneself without anyone telling you, that discovery is truth and the actions you take upon that will be truth too."-J. Khrishnamurti
 The pursuit of acquisition and the desire to posses something permanent is deeply rooted inside each of us. It is only through the introspection of our thoughts and desires that we can wake up from this condition that makes us suffer so much.
I hope his teachings inspire you as much as they have inspired me.
Sat Nam,
Indra K
 What do you think about this article? Can you identify yourself with any of the content in this article? Would you like to share your experience, u opinion with us? Go ahead! We will be please to hear from you.