The Light Within: Session Two
Dr. Brian Weiss was the presenter for session two. He became known when treating his patients with Hypnotherapy.
His clients were passing to other lives, sometimes speaking other languages, or describing places that exist, but they have never being before. Books he as authored disclose many details of these sessions.
During Dr. Weiss's presentation he included the audience with different exercises. During these exercises the audience saw the potential to see and know things that cannot be seen with the naked eye, simply by paying attention to the subject.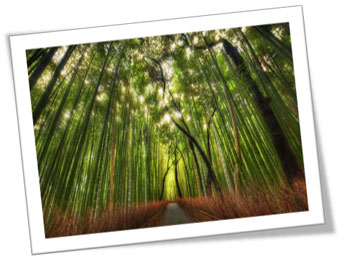 One exercise consisted of exchanging a personal object with someone you didn't know. There were approximately 150 people in attendance. We were told that metal objects were best for conducting energy.  Sometimes in larger groups there will be people who do not have vision, or gain extra knowledge from performing this exercise.  The results for this group did show most had an experience.
One of the most impressive experiences came from a lady sitting behind me.  She said the information she got wasn't for the person whom she exchange objects. She saw the image of a little girl playing and waving inside of a train in a place surround by mountains. There was also a branch of pink roses, and a message from a man who said I love you Darlene.  A woman in her fifties sitting down in front of me suddenly said, That message is for me. Obviously we all were surprised. The lady the message was for continued with her story.  Her family lived in a mountainous place, and her father worked driving trains, and as a little girl she used to play inside of the train waving at people. Every year her father gave her mother a branch of pink roses.  In addition, her middle name was Darlene, and only her father called her like that. At the end, with tears in her eyes, she spoke about how much this message mean to her because her father had passed r4']away a year before.
The next exercise was a group Hypnotherapy.
This exercise began by focusing on the breath, and relaxing the body. It continued with the visualization of a pleasant childhood memory, then inside of the womb before born.  The final instruction was to visualize big doors, then to open and pass through them to see other lives.
Approximately half of the class was able to see themselves in other past lives. One person was able to see the future.
Nevertheless I was unable to visualize any lives, past or future. I was very successful in all the visualizations, up until the womb. Then, suddenly, I found myself floating inside of a big white tunnel. From one moment to the other, the light inside of the tunnel became light blue with white didn't sparkles. I really was expecting to see other past lives, but It didn't happen. Although I will describe the feeling of floating inside of the tunnel as being very profound, similar to a very deep meditative state.
After this session I went to the Sanctuary, a temple inside the campus, and meditated deeply for more than two hours. I will say this experience accelerated my meditation, and overall spiritual process in general.
The Light Within: Session Three
/newsletter/12-2009/The-Light-Within-Session-Three.html
More Newsletter
February 2013 – TANTRIC SEX