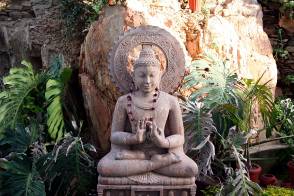 There are many articles, books, and lectures that teach on the practice of meditation. Yet most people do not understand exactly how to achieve a real state of meditation. In this article, we are going to discuss in detail the principal steps involved in meditation, along with some tips to help you in the process.
There are many different aspects which need to be considered about meditation similar to the many aspects of Yoga. These include such features as breathing, control of the senses, concentration, and mantras. There is also a mental process such as how eating, sex, and sleep affect your meditation. Also, it is important to learn the best time and place to meditate, as well as sitting positions.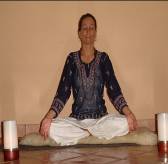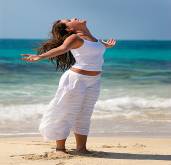 There is a myth that when you sit down you should be able to quiet the mind. We have thousands of thoughts per wink of the eye. When you bring the focus inwards, you become aware of the mental chaos of your mind. Distractions are the rule because the mind never stops. Through meditation you can create stillness and calmness which can serve you for a lifetime. In the beginning, you may only be able to attain a few minutes of total, focused meditation. Be patient with yourself. Patience pays!
Unfortunately, most people identify themselves with the mind. As Swami Rama said "All of the body is in the mind, but not all the mind is in the body… The mind has the ability to transcend the body". Practicing meditation will allow you to act as a witness to your mind, detach from mental processes, and attain calmness.
Meditation Table of Contents